The 2014 World Conference on Personalized Medicine was held in Silicon Valley, California January 27th & 28th. LMSdr's Sharon Anderson, Executive Director and Sarah Robinson,
Scientific Advisory Committee Member attended to learn how LMS patients can access their own biomarker testing for tailored individual treatment plan. This years LMS Retreat in San Francisco will have a presenter on the topic! The LMS Retreat registration is expected to open in May.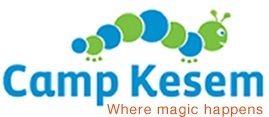 Camp Kesem is a one-week overnight summer camp for kids with a parent who has (or has had) cancer. The camps are run by college students and are primarily for kids ages 6-13, with a few teen programs for campers ages 14-16. The camps are free and are intended to provide the campers with the extra attention and support they need. The camper to counselor ratio is 2:1. Find a camp near you!
Post Office Box 1113
Lafayette, CA 94549
925-212-9044; 925-550-5698
info@campkesem.org
13 Year Thriver, Myrna Cohen Doyle
From Toronto, Canada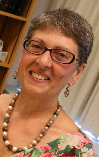 I was diagnosed January 29th, 2001 during a "routine" hysterectomy for fibroids. I had my first met in 2005 in my right middle lung. Second met in 2008 in the same right middle lung. I am currently a stage IV, 13 year survivor.
What procedures or treatments have you had?
Partial hysterectomy, my ovaries were left 2001. Pelvic radiation 5 weeks, 52 grays, in May 2001. Clamshell thoracotomy right middle lung 2005. Right middle lobe removed (lobectomy) in 2008.
Where are you right now, medically? Do you get scans?
I see my sarcoma specialist and my radiation oncologist once a year and get chest CT scans once a year. Right now I am NED.
Advice for the newly diagnosed?
You must be your own patient advocate. Ask questions. Get hard copies of all of your scans and tests. Have your samples re-tested if possible. Don't be afraid of your doctors they are human too, they are not super heroes or rock stars.
Try not to be afraid. Help is out there. Get control of your "health life" even if you think that your body has betrayed you. Don't be afraid to ask for help. Our group has taken away so much of the fear. Let your families be your best supporters. They want to help but they too are afraid.
What is your biggest challenge as a 13 year survivor?
Planning for the future. LMS is so sneaky. I thought I had it beat after almost 5 years, the gold standard, only to have a recurrence in my lung and then another one after that. I get nervous every 4 or 5 years because my ULMS has been so slow growing.
I am hoping that there will be therapies available for all of us. For now, surgery has been my best option.
This is an excellent networking event for advocates of rare diseases and pharmaceutical researchers. LMSdr will be represented by Sharon Anderson, Executive Director and Sarah Robinson, Scientific Advisory Committee Member.
"Lady Bugs" LMS Support Group Meeting
Washington DC, location TBA.
Debra Simons, LMSdr Scientific Advisory Committee Member will be attending the American Society of Clinical Oncology (ASCO) and bringing us back the most up-to-date sarcoma information.